4 Jun 2013

Well the charters and stripers are rolling along now. I've also rediscovered my rain gear for 2013! Sunday was very wet but calm and the stripers were hungry. Early June can be a challenge but the fishing has definitely been worth it! I had charters June 1, 2 & 3 with many keepers, many 27" "almost keepers" and lots of good times. The best bass to date is 38"s & 21#s caught by Fire Chief Roy on June 2nd. All of the stripers were caught live lining mackerel. The macks have been spooky this year. I've had the feeling something was chasing them around because they are caught in flurries then zip, flurry then zip. Monday I checked the stomachs of the biggest stripers were brought home and they were FULL of mackerel! Mystery solved!

Here are a couple of photos taken over the weekend.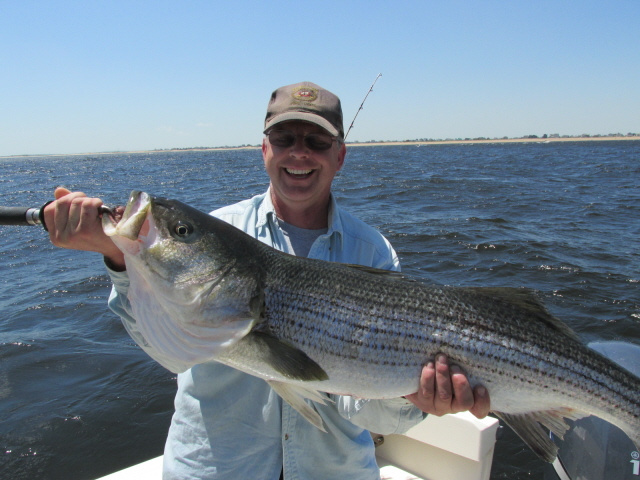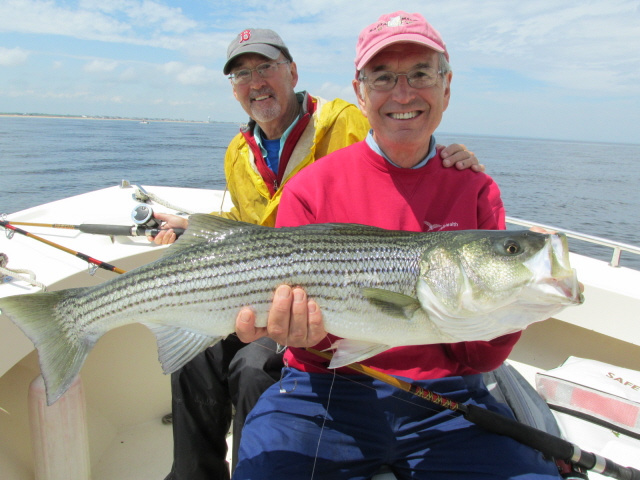 Chief Roy's 21# striper John & Mike Haran Nice Bass!
Good fishing
Capt. Scott