Summer Job loves catching bluefish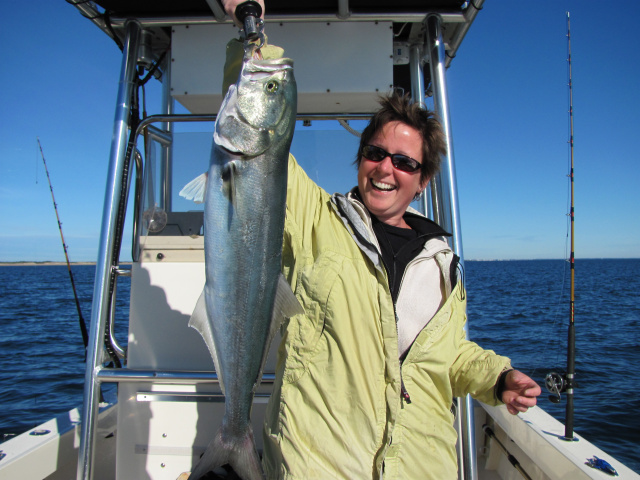 Bluefish can be caught many ways. You can hunt them on the surface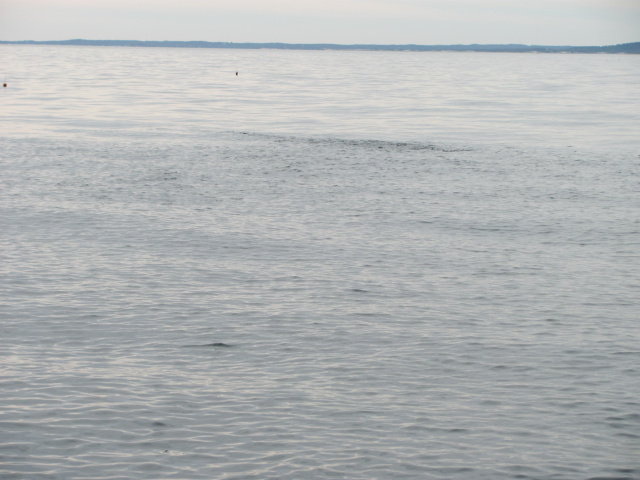 Or hunt them with the electronics......
Bluefish can be hard to find or can bring you to your knees!
Kids of all ages like catching blue's
Slammers like this fight hard and never quit!

Catch bluefish on light tackle
Or catch'em 3 at a time!
Mid to late summer is a great time for a family fishing trip! The weather is warm and the water is usually calm.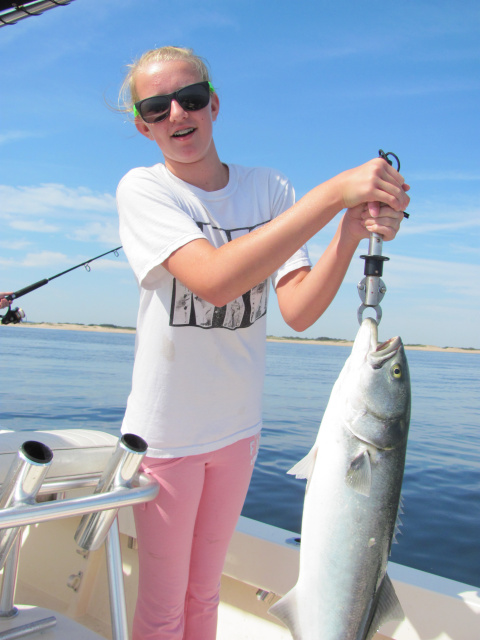 Victory smiles are good!!