18 May 2016

This is just a quick note.........

I've been off the water due to wind & truck repairs (yes, you really do need brakes on a F-150!) but I got out today & saw this on the screen!
In a little over an hour I landed 50 schoolies then moved on to another spot to catch a few more!! They were small but I have not had a day like this in many years!! I'll look thru my records & report back tomorrow!!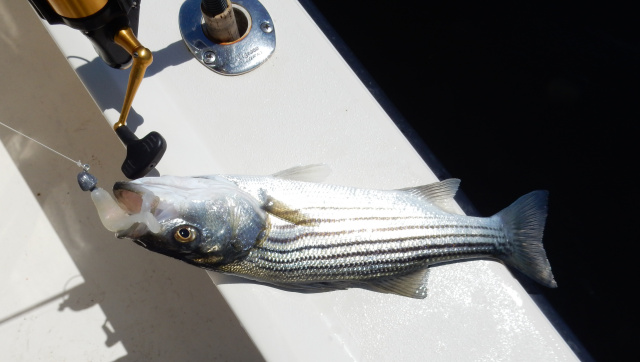 So it looks like we just might see the amazing fishing that has been happening in Rhode Island all last month! It is our turn!!
Good fishing
Capt. Scott
www.summerjobcharters.com